Creating Actions
In order to create actions, you will need project administrator permissions for the Jira Service Management (JSM) project.
Navigate to a JSM project (this is the only supported project type. You will not be able to use the app with Jira Software or Jira Work Management) and click on "Project Settings" in the lower left-hand corner.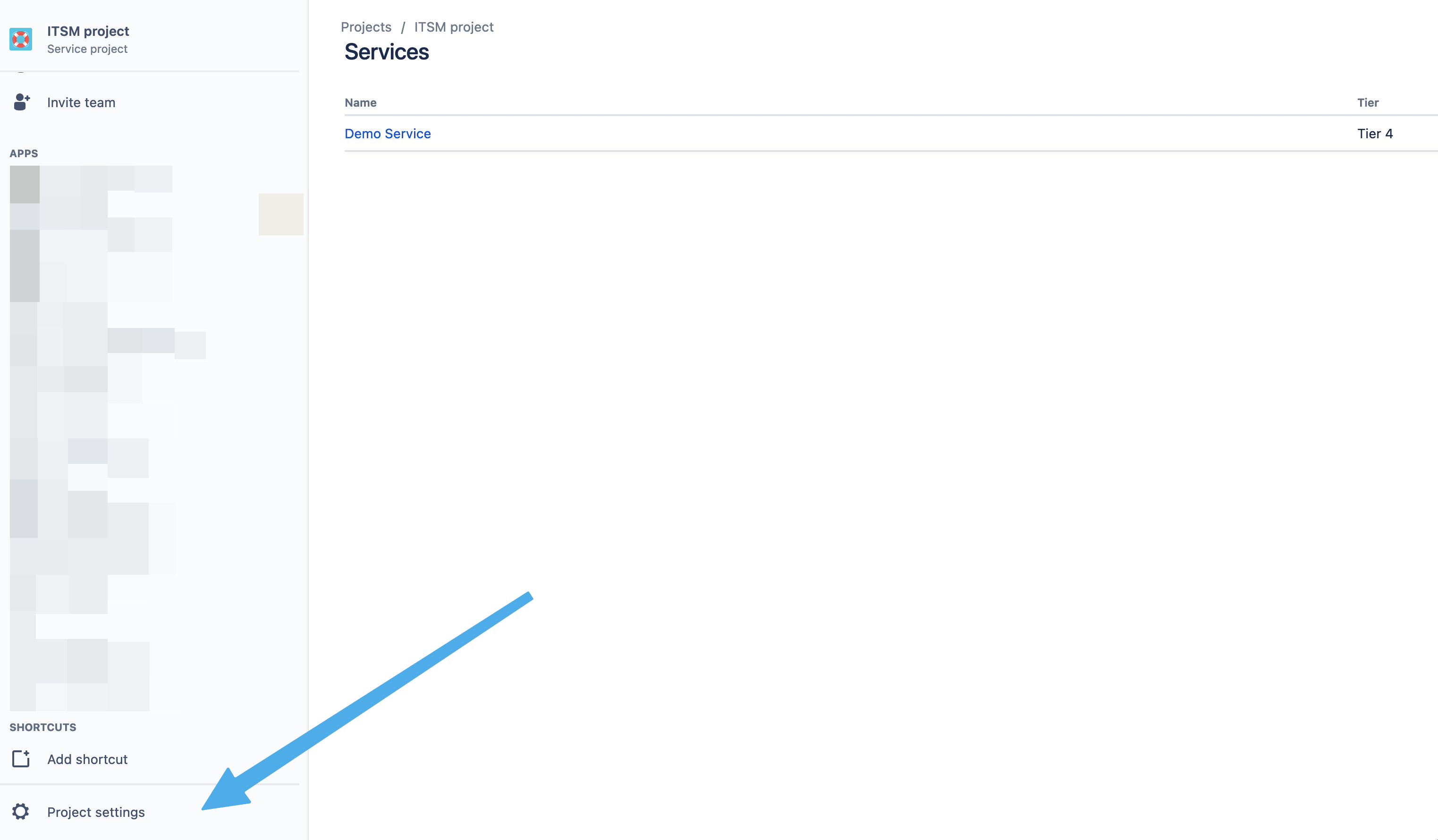 Now scroll down on the left hand side and look for "Customer Actions".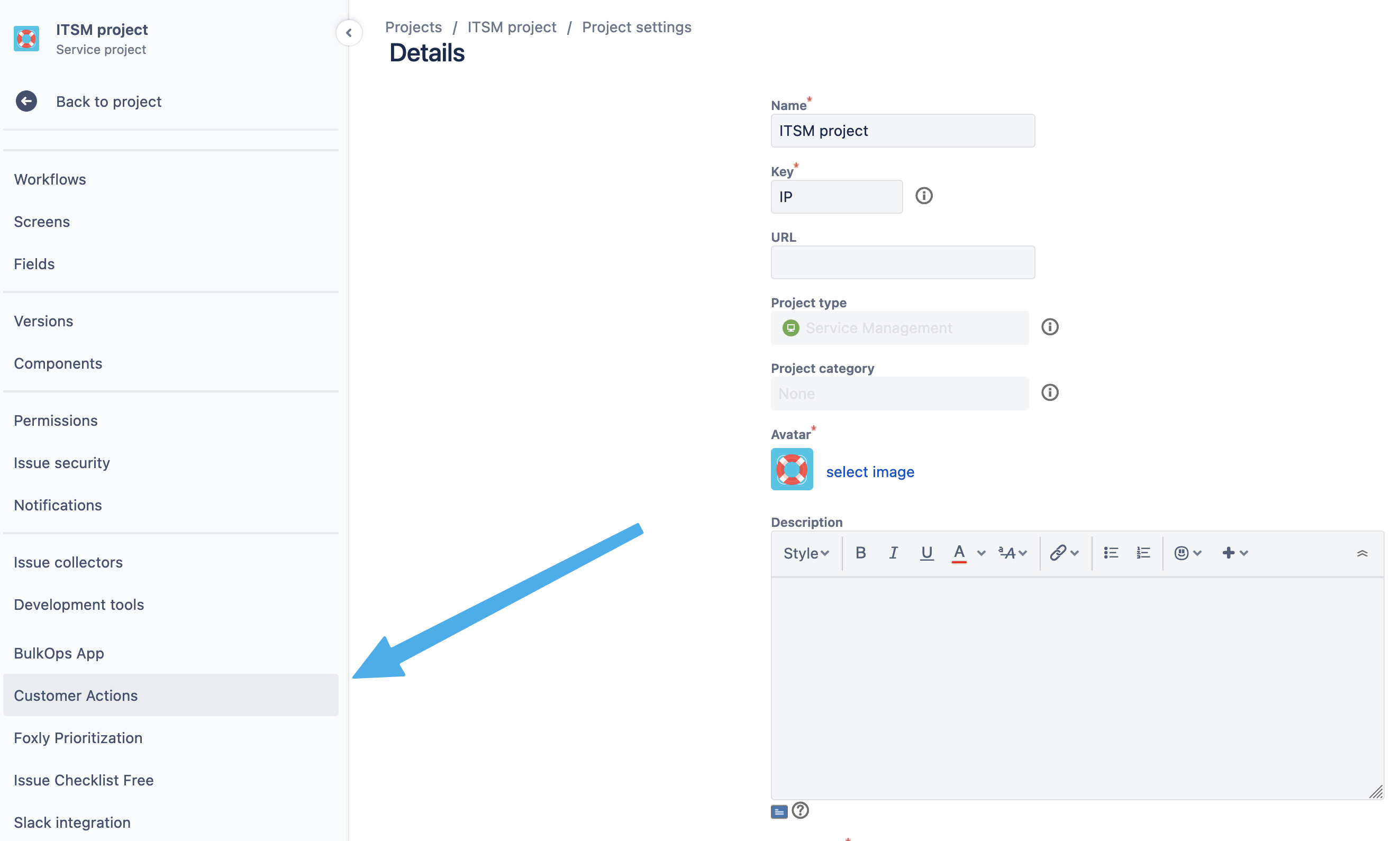 You will now see a prompt to create your first customer actions.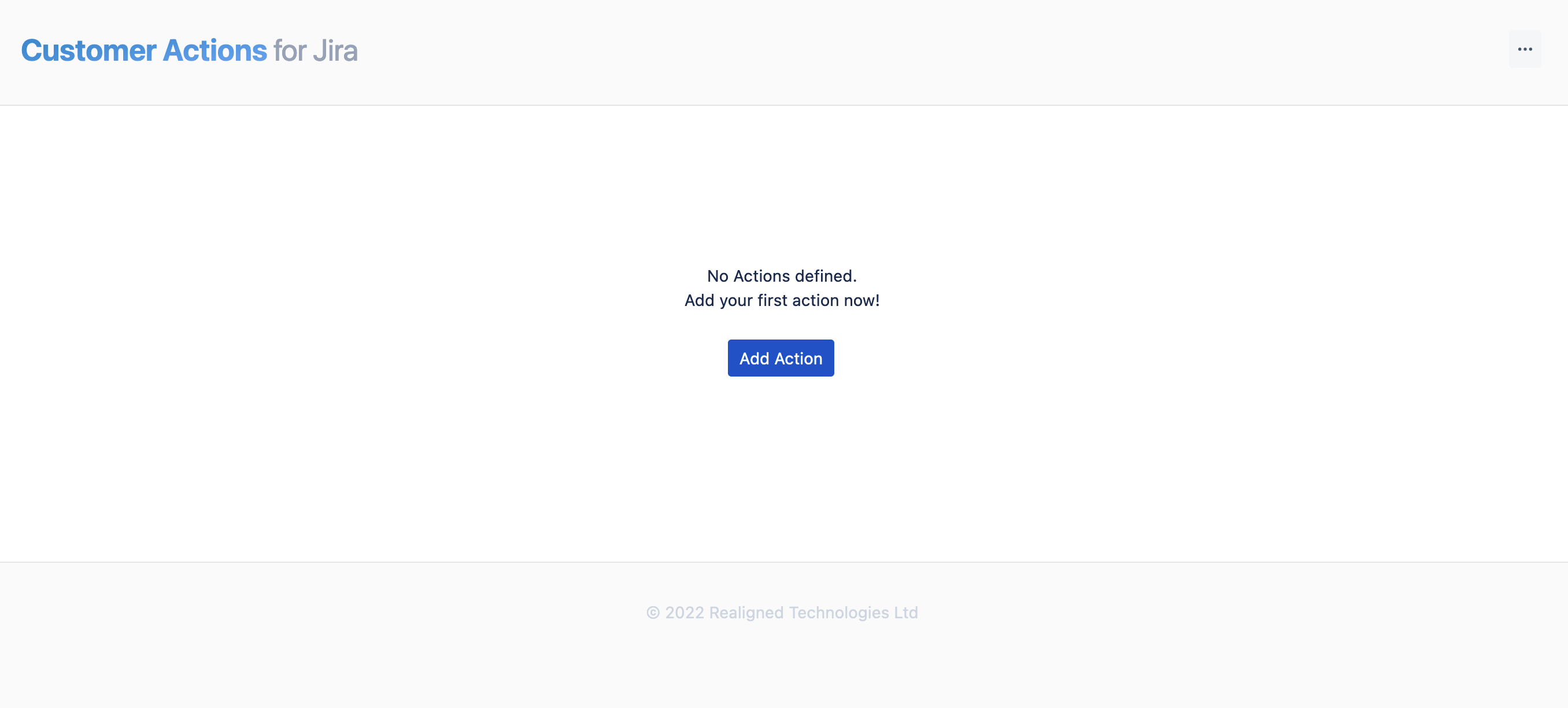 After clicking "Add Action" you will have a choice of several action types, which will be explained in the next chapter.
Click on the left hand side "Action Types" to expand the menu and see the examples.
Do you have questions? We are here to help!